HELLENIC MOTOR MUSEUM
Capitol, 33-35 Ioulianou & Tritis Septemvriou Street
10434 Athens GREECE
Opening hours
Contact details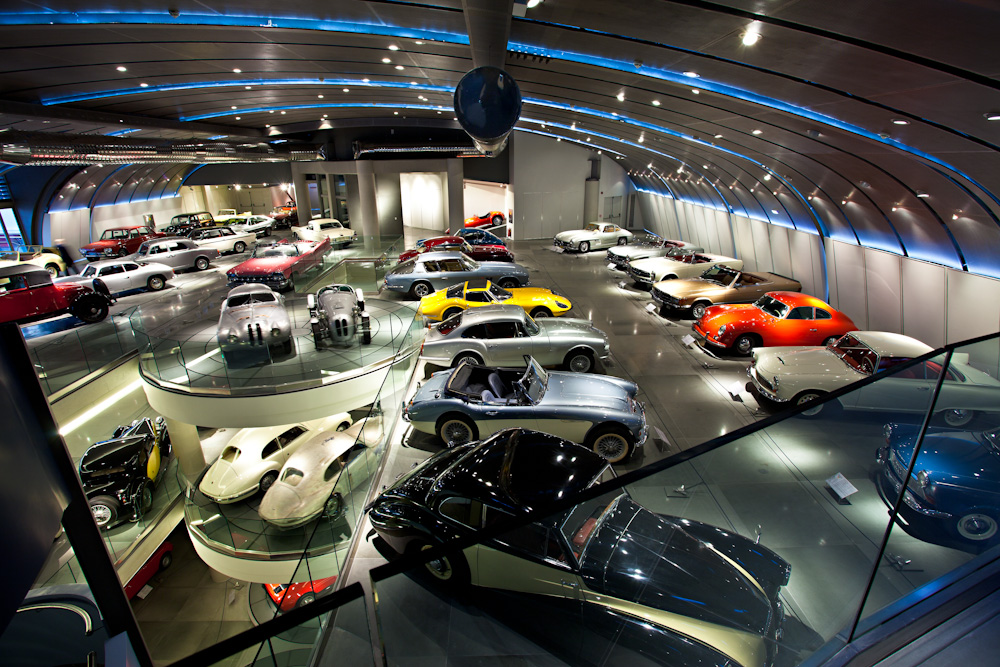 Monday to Friday 10am to 6pm -
Saturday 12 noon to 9pm -
Sunday 11am to 6pm
Closed: 1st January - 6th January - Shrove Monday - Easter (2 days) - Pentecost (Greek Orthodox calendar) - 1st May - 15th August - 25th December
Description
The Hellenic Motor Museum, founded and operated by the 'Theodore and Joanna Charagionis Foundation', is situated in Capitol Mall, downtown Athens, in a major urban building complex connecting the Victoria Train Station and the National Archeological Museum.

Three of the six upper floors of the complex covering 5,000 m2 are dedicated to the motor museum, and house a collection of 120 historic cars on a rotating basis from amongst the founders' collection of over 300 cars. The helix-shaped entrance leads up to the main museum hall, and exhibits a collection of 72 wheels from 300 BC through the 1970s which can be viewed free of charge.

The collection comprises vehicles dating from the 1890s to 1980, and includes cars owned by famous persons, as well as models from all over the world, with a majority of British, French and Italian makes.

The museum also houses a 200-seat auditorium, an F1 simulator, and a hall for special road safety programs for children. A museum shop is located at the exit of the museum.

Prices
Normal price: 8€
Students, disabled and unemployed: 5€ - Children 6 yrs and older: 5€ (under 6yrs free) -Groups of 4 or more: 5€/person - Museum's Day (May): free
Other useful information
Disabled facilities: yes
Parking: yes
Guided tour: yes