ROYAL AUTOMOBILE MUSEUM
Hussein National Park
Amman JORDAN
Opening hours
Contact details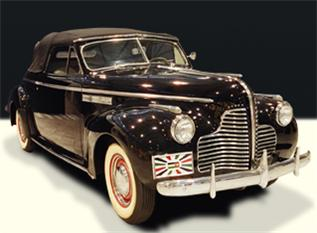 Daily from 10:00 a.m to 19:00 pm except Tuesdays
Closed: Open during holidays
Closed only on Tuesdays
Description
Located in The Hussein National Park in Amman-Jordan, the Museum is the first public automotive museum in the Arab region, opened in June 2003, with over 80 cars and 50 motorcycles.

Each vehicle tells a unique story along the timeline of the late King's life. Together, they highlight the 47-year reign of King Hussein and the history of the Kingdom from the era of His Majesty King Abdullah I in the early 1920s through His Majesty King Abdullah II today.
The museum is more than a car collection, it is an experience taking the visitors through a journey in time, portraying Jordan's modern history and the legacy of the Hashemite Family.
Prices
Normal price: JD 5 for Tourists
Audio Guided rental rate JD 2
Children under age 12 JD 1
Whole sale and prepayment to tour operators JD 2
Other useful information
Disabled facilities: yes
Parking: yes
Guided tour: yes