CLUB ANTIQUE MOBILE IN PARANA
Avenue Candido Hartmann 2300
80710-570 Barigui Park, Curitiba , Parana BRAZIL
Opening hours
Contact details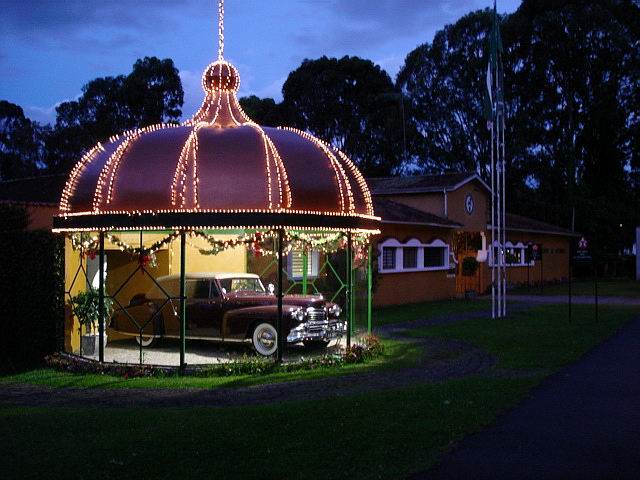 Tuesday to Friday from 14:00 to 17:00
Saturdays and Sundays from 10:00am to 12:00am - 14:00pm to 17:30pm
Closed: closed 25/12 and 01/01
Description
The history of the Automobile Museum began in 1968 when a group of enthusiasts for vintage cars, founded the Club and Antique Automobile Mechanical Paran? - CAAMP, in order to bring together lovers of these old machines, encouraging their preservation.

After eight years of activity, was founded in 1976, the Automobile Museum (currently one of the most significant of its kind in the country), to expose the public collection of over 150 vehicles belonging to members of CAAMP, constantly alternating 80 places in the Museum and divided into the category antique , vintage , milestones and classic.

Deserve mention among others: the 1926 Ford T Runabout Sport, Erskine, FIAT 520 and STUDEBACKER 1928, HUPMOBILE Sport Roadster 1930 Ford Roadster and 1933 Chevrolet Master Sedan, Jeep and Amphibian PEUGEOT 202B 1942 Chevrolet Style Line Station 1950, 1952 and Presidential CADILLAC 1953 Eldorado single model exists in Brazil.

Also stand out, a French runabout Rotschil 1910, classics like the 1947 Lincoln Continental, the McLaren M23 (donated by Philip Morris) with which Emerson Fittipaldi has won the Formula 1 world champion in 1974, bicycles, motorcycles and various curiosities mechanical.

Take a trip to the past visiting the Automobile Museum and see these machines that marked the twentieth century.

Prices
Normal price: 5,00 real
5.00 real