OLD CARS CLUB
Avenu Duque de Saldanha, 308
4300 - 094 Porto PORTUGUAL
Opening hours
Contact details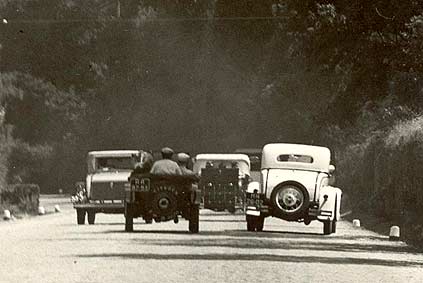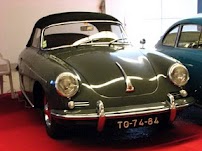 Description
Once upon a time ... (as in all the stories have a happy ending), a vintage car enthusiast, a time when there was common interest in such assets. The enthusiast, Francisco Cardoso Lima and his brother Fernando, together with a group of friends then thought of founding a club with the primary purpose of the cult old automobile, or promote the study and preservation of the pieces in order to attract new enthusiasts.
The idea took shape in 1965, in Porto, with the formation of the Old Car Club Porto. The real excitement that awakens the initiative and participation of members from various parts of the country, require that the General Assembly in May 1967 the Club go to have nationwide calling itself thereafter, the Portuguese Club for Vintage Cars.
The Club will then initiate a fruitful activity in the field of dissemination and retrieval of numerous old vehicles and organize several national and international competitions.

In 1970 the Club became a member of the FIVA - F?d?ration Internationale de V?hicules Anciens, and still the only representative of that organization.
His international reputation is reflected by the organization FIVA International Rally, in the years 1972-1977-1982-1994 and 2001, which was attended by some of the most prestigious competition not only from Europe but from all over the world.

In order to make known the vast heritage of the place associated with the CPAA in 1971 the 1st Exhibition of Vintage Cars at Crystal Palace in Porto which was visited by over 100,000 people.

Other useful information
Disabled facilities: yes
Parking: yes